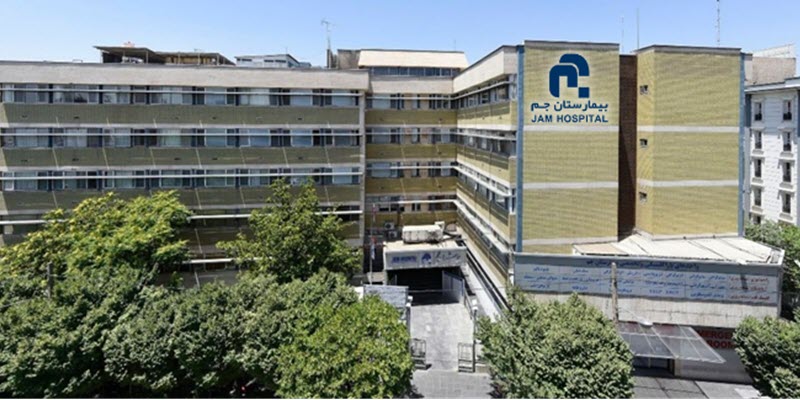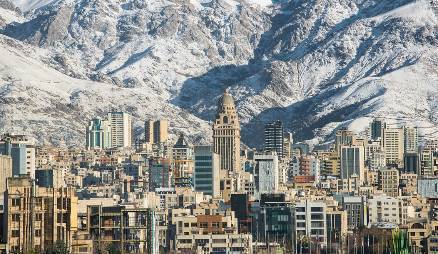 Tehran is the center of Tehran Province and the most populous city and capital of Iran. With a population of 8,693,706, it is the world's 24th populous city and West Asia's most populous city. It is also the third most populous metropolis in the Middle East.
Since Tehran is the beating heart of Iran's economy, there are a variety of light and heavy industries around this city. Tehran Grand Bazaar is one of the important economic hubs of Iran. In addition to business features, it is one of the main and most popular tourist attractions of Tehran Province. Visiting Tehran Grand Bazaar and strolling along its meandrous alleys, passages, and corridors have a special place in the itineraries of visitors to this city.
Tehran consists of Alborz's plain and foothills. The area of Tehran is equal to 730 km2 and its height from sea level ranges from 900 to 1800 m.
Tehran is located in a semi-arid region. Half of the annual precipitation in this city occurs during winter, whereas the lowest precipitation rate is related to summer. The weather in the north of Tehran is more pleasant and cooler than other areas of this city, with a lower mean temperature of 2-3°C. This is attributed to the higher altitude of this region as well as non-intensive urban fabric, presence of old gardens, parks and green spaces on the sideline of highways, and non-intensive industrial activities. Generally, the minimum and maximum temperature in Tehran is equal to -11°C and 40°C, respectively.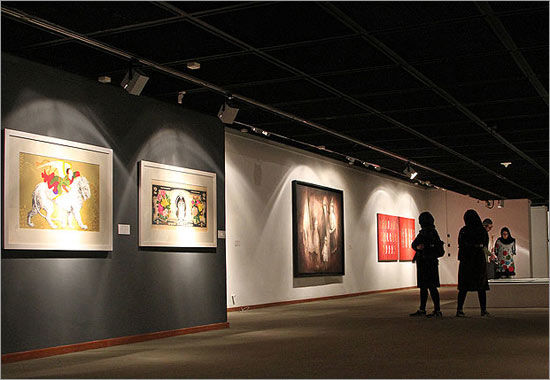 Culture:
Although people of different ethnic groups are living in Tehran, the culture of this city is mostly influenced by Iranian and Arabic-Islamic cultures. The immigration of people from other cities of Iran to Tehran has given a special ethnic and cultural diversity to the capital of Iran. Tehrani people are kind, smiling; they like tourists and try to hospitably welcome them and leave a sweet memory of their travel to Iran.Many Iranian cultural festivals were first initiated and held in Tehran. This city is the center of theater, movies, cinema, music, sports, and media in Iran. Moreover, there are many famous museums in this city.
Public transportation:
Tehran is equipped with subway lines, a bus rapid transit (BRT) system, and intelligent transportation systems. These transportation facilities make it possible for tourists to easily visit Tehran's tourist attractions. There are also two airports in Tehran; one for domestic flights and the other for international flights. Because of its strategic importance and being located in central Iran, this city is one of the main intersections between the north, south, west, and east of Iran and is connected to all surrounding cities and towns via standard and equipped highways.As the lovely metropolis of Iran, Tehran has many tourist centers for leisure and entertainment. Some may visit one of the fascinating and beautiful parks of Tehran for an evening outing and some others may look for silence and peace in one of the numerous restaurants and cafes in this city for friendly gatherings. Tehran is one of the major tourism hubs in Iran because due to its various attractions. There are more than 2,000 tourism, pilgrimage, historic, and recreational centers in Tehran, taking 35 days to be visited. What follows is a short review of Tehran's tourist attractions.
Palaces:
Tehran is the city of palaces and mansions, most of which are related to Qajar dynasty.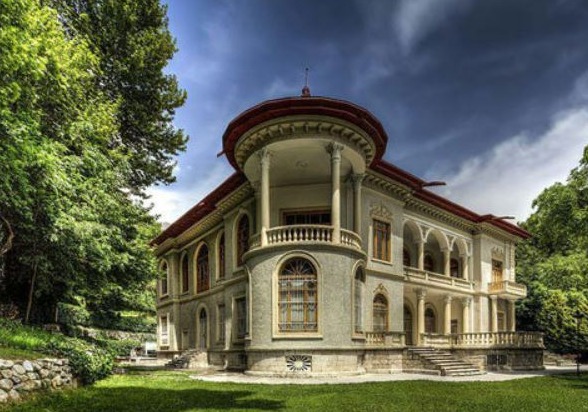 Sa'dabad Palace Complex:
Sa'dabad Palace Complex was constructed by Qajar and Pahlavi monarchs in Darband, in the northernmost point of Tehran, on a land of 1100 hectares. This complex is located 1800 meters above sea level where the mean annual temperature is 13°C.
Niavaran Palace Complex:
Niavaran Palace Complex was constructed in two and a half floors on a land of 9,000 m2 at the beginning of Qajar rule. The design of this complex was mainly inspired by Iranian architecture and Islamic art. This complex is located in Shemiran (northern Tehran) and consists of Ahmad Shahi Pavilion, Saheb Qaranie, Jahan Nama Museum, and a private library.
Golestan Palace:
Constructed by Zand and Qajar dynasties, Golestan Palace is one of the oldest and most beautiful historic monuments in Iran. The construction of this complex began during the reign of Karim Khan Zand but it underwent many changes during the era of different kings, particularly Agha Mohammad Khan Qajar, who chose Golestan Palace as his royal citadel.
Marble Throne: Known as Takht-e Marmar, Marble Throne is the oldest building in Golestan Palace whose construction dates back to Zand dynasty (1173 AH). It is adorned by paintings, marble-carvings, tile-work, stucco, mirrors, enamel, woodcarvings, and lattice windows. Takht-e Marmar or Takht-e Soleyman, assumed to have been constructed by Kharim Khan Zand, is one of the most beautiful parts of this monument.
Shams ol Emareh (Edifice of the Sun): Doostali Khan Nezam al-Dawlah was commissioned by Naser al-Din Shah Qajar to construct this structure in the Golestan Palace in 1906. Shams ol Emareh presents a combination of Iranian and Western architectural styles; its height and design of floors are inspired by Western buildings and its interior and exterior decorations were adapted from Iranian architecture.
Salam Hall (Talar-e Salam): Salam Hall, also known as Museum Hall, is one of the halls of Golestan Palace and is currently used as a museum. It is the largest hall of Golestan Palace with an area of 1,000 m2. There are 9 windows in this hall that overlook the garden.
Azadi Tower:
Azadi Tower, formerly known as Shahyad Tower, is still the main symbol of Tehran for many people around the world. This magnificent monument was built by Hossein Amanat, an eminent Iranian architect, in 1970. This tower was designed based on a combination of Achaemenid-Sassanid and Islamic architectural styles. Located on a square of the same name in Tehran, Azadi Tower consists of several halls, libraries, museums, and galleries.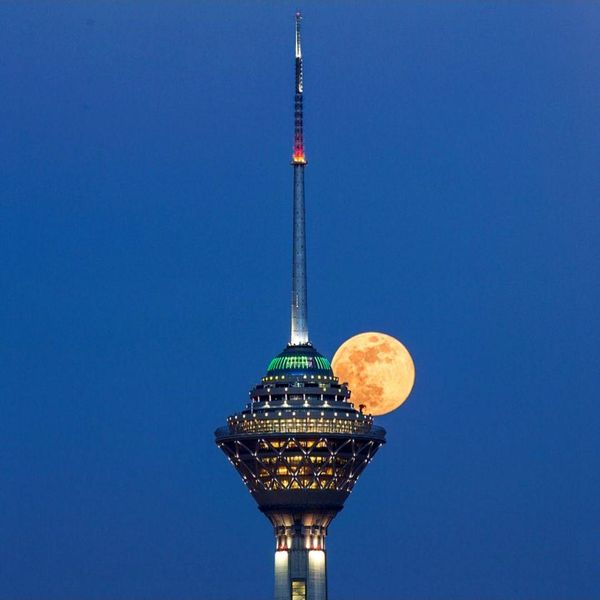 Milad Tower:
Milad Tower, located in the northwest of Tehran, is Iran's tallest tower and the world's sixth tallest telecommunication tower. With a height of 435 meters, Milad Tower can be seen from everywhere in Tehran. In addition to other uses, Milad Tower is considered a tourist, cultural, commercial attraction. This tower consists of a revolving restaurant, closed and open observation decks, galleries, Museum of Iranian Fame, exhibition halls, a dolphin park, and a conference center with 15 halls and a number of movie theaters and cafes.
Tabiat Bridge:
Tabiat Bridge is a three-story pedestrian overpass with a length of 300 meters that crosses Modarres Highway. As one of Tehran's tourist attractions, Tabiat Bridge was designed by Leila Araghian and Alireza Behzadi, who have won many national and international awards for the design of this bridge. The structure of this bridge includes some restaurants, cafes, and gallery cafes. Tabiat Bridge was selected as Iran's top steel structure (among bridges) in the 4th National Conference on Structure and Steel in 2013.
Other tourist attractions of Tehran are as follows:
Art
Treasury of National Jewels
National Museum of Iran
Miniature Garden Museum
Malek National Museum and Library
Religious
Ibn Babawayh Cemetery
Martyrs Museum
Sepahsalar Mosque and School
Saint Sarkis Cathedral
Ruhollah Khomeini's Residency
Emamzadeh Davood
Cultural-historic
Ruby Palace
Baharestan
Masoudieh Palace
Ferdows Garden
Recreational
Persian gardens
Chitgar Park and Lake
Nowrooz Park
National Botanical Garden of Iran
Tehran Birds Garden
Haft Chenar Wildlife Museum
Tehran Sledge
Tochal Complex
7D cinema in Ab-o-Atash Park
Sports
Cycling in Chitgar Park
Tochal, Shemshak, and Dizin ski resorts
Paragliding in Shahran
Carting track in Parand
Pedestrian road in Pardisan Park