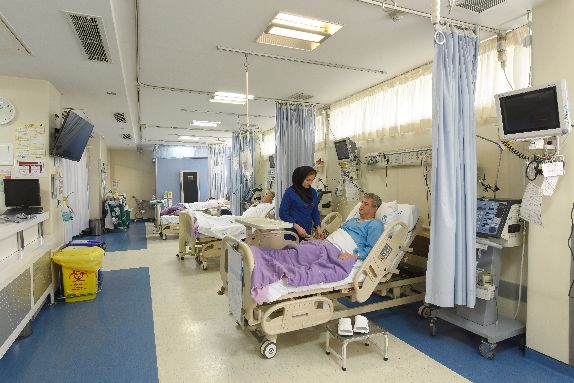 The OH-ICU is on the first floor adjacent to the general ICU and operating rooms, with 4 inpatient beds and one specific operation bed. In addition to having modern specialized equipment, this unit benefits from specialized and trained human nursing resources.
All beds are equipped with full-option monitoring systems, modern ventilators, suction systems, infusion pumps, blood and fluid warming systems, and central monitoring systems for patient checkup and vital sign record at the nurses' station.
Cardiac patients admitted to this unit are monitored daily by the resident cardiologist and are transferred to the inpatient care unit in coordination with the ICU physician in case of recovery.